CREATION OF A PHASE MODEL AS A TEAM¶
Now the project budget and timeframe have to be planned. A simple yet effective means of doing this is to create a phase plan [11].
1. Project phase plan
Date of phase plan creation, participants.
2. Workshop procedure
Definition of phases and the results in each phase. A standard phase model is useful here
Team work 15 min
Estimate of the duration and costs of each phase
Individual work 5 min
Preparation of a summary of results, tables and a chart
Team work 20 min
3. Workshop planning results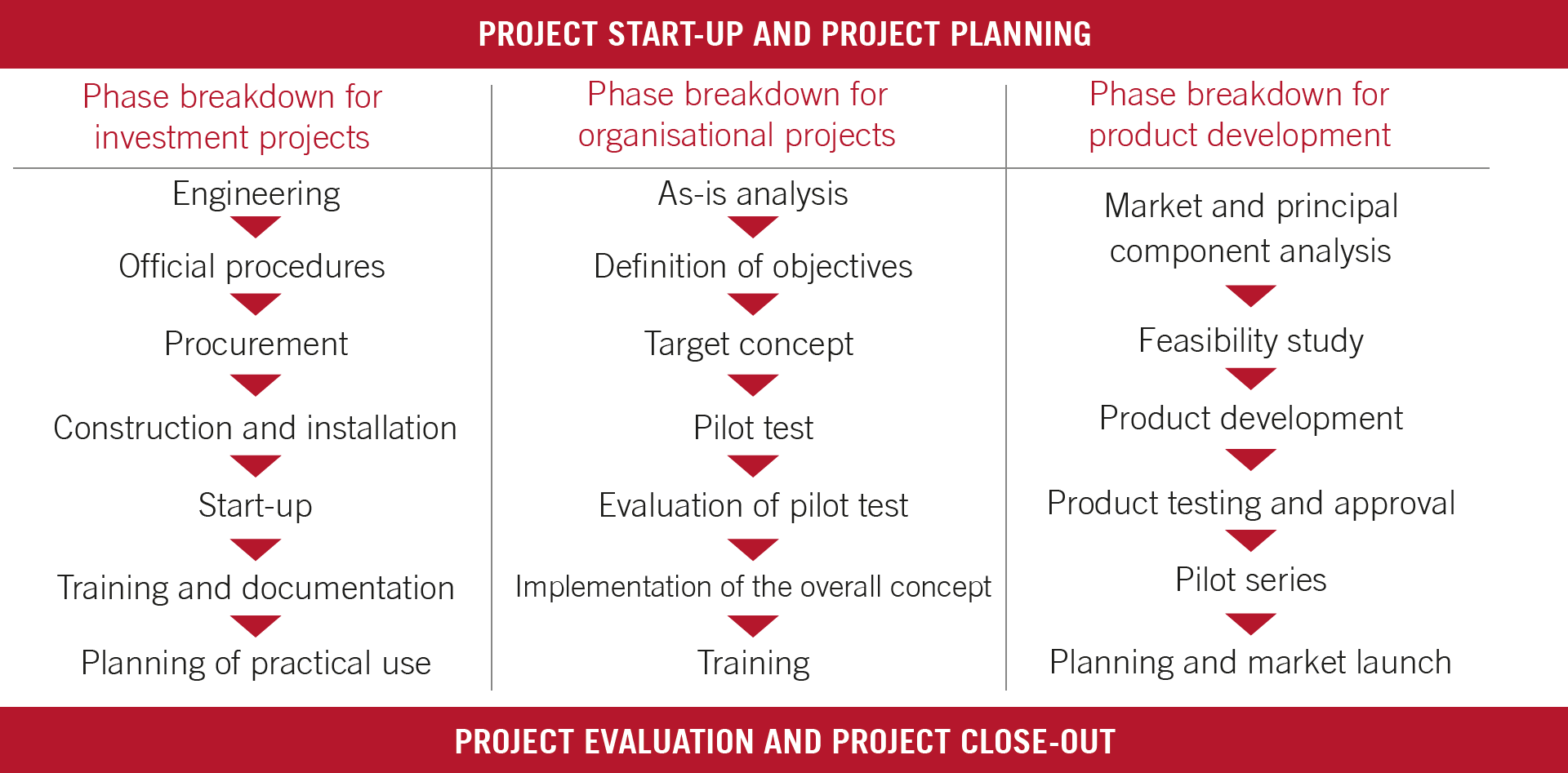 Presentation of the results in tabular form:


Presentation of the results in graphical form:

KNOWLEDGE GAINED AND FURTHER PROCEDURES¶
Targets
Unless the phases are precisely specified and the phase outcome is properly defined, it will be difficult to estimate costs and timeframes.
Budgeting model
Before an estimate is made, it is necessary to decide whether to use the top-down or bottom-up method.
Limitations of the phase model
Lengthy, overlapping and/ or cost-intensive phases generally cannot be implemented without a work breakdown structure.